Social Media Marketing Agency
Social Media Marketing Agency
Unlock the power of social media and drive real business growth. Our New York-based social media marketing agency offers award-winning strategies tailored to your unique goals.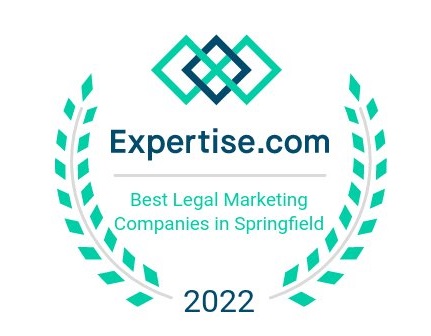 Social Media Marketing
Social media has revolutionized the way we communicate, share information, and connect with each other. With billions of people using social media platforms every day, it's clear that having a presence on social media is essential for any business or individual looking to reach a wider audience.
At Search Schematic, we understand the power of social media and the importance of using it to its full potential for digital marketing purposes. Whether you're looking to increase brand awareness, generate leads or sales, or connect with your audience on a more personal level, our team of social media marketing professionals can help you achieve your goals. With our expertise in social media strategy, content creation, and analytics, we can help you create a strong social media presence that drives real results for your business or personal brand.
Our Approach
At Search Schematic, we're convinced that a successful social media marketing strategy hinges on thoughtful planning and diligent execution. This conviction propels us to adopt an all-encompassing approach to your social media presence, anchored by an in-depth comprehension of your business objectives and target demographic.
Our process typically unfolds through the following stages:
Effective Social Media Management
In today's digital world, skillfully managed social media is key for businesses aiming to keep up with the competition. Here at Search Schematic, we take charge of your social media, freeing you to focus on the heart of your business.
We offer comprehensive services including content creation, curation, social listening, optimization, and influencer engagement. We're experts on platforms like Instagram, Facebook, and LinkedIn, among others. Our strategy is always tailored to fit each client's unique needs.
We're laser-focused on boosting your ROI. We use a savvy social media strategy that makes the most of all tools and platforms at our disposal. If you're looking to ramp up your social presence and reach new audiences, Search Schematic is the partner you need. Let's reach your social media marketing goals together!
Social Media Advertising Services
On top of managing your organic social media presence, we at Search Schematic extend our expertise to social media advertising. Given the billions of users on platforms like Facebook, Instagram, Twitter, and LinkedIn, social media advertising is a potent tool for reaching a larger audience, driving leads, and generating sales. Our services in this realm are designed to deliver tangible results through a data-driven approach and customized solutions.
Our social media advertising services include:
Top 5 Social Media Advertising Platforms
Facebook & Instagram Marketing for Lead & Sales Generation
With billions of users, Facebook and Instagram offer an unprecedented opportunity for businesses to generate leads and sales. Our expert team creates compelling content and runs targeted ads, employing powerful tracking tools to measure results and ROI. Experience an effective marketing campaign with superb results through Facebook & Instagram.
LinkedIn Ads for Professional Networking
LinkedIn, the world's largest professional network, offers a unique opportunity to connect with professionals and build brand recognition. At Search Schematic, we specialize in creating custom LinkedIn marketing campaigns using a data-driven approach to maximize your ROI.
TikTok Advertising for Audience Reach
TikTok's diverse, engaged audience of over 1 billion users offers businesses a unique platform to reach new customers. Our experts create high-quality, platform-tailored ads and utilize advanced targeting tools to ensure optimal audience reach and engagement.
YouTube Ads for Broad Exposure
As the world's second-largest search engine, YouTube is a vast platform that offers businesses an exceptional opportunity to reach a large audience. Our experts at Search Schematic specialize in crafting targeted YouTube ad campaigns that help businesses meet their marketing objectives and maximize ROI.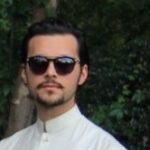 The Best SEO and PPC firm. We are extremely happy with the results. They have done a great job for our NYC-based General Contracting firm and take care of all our marketing needs.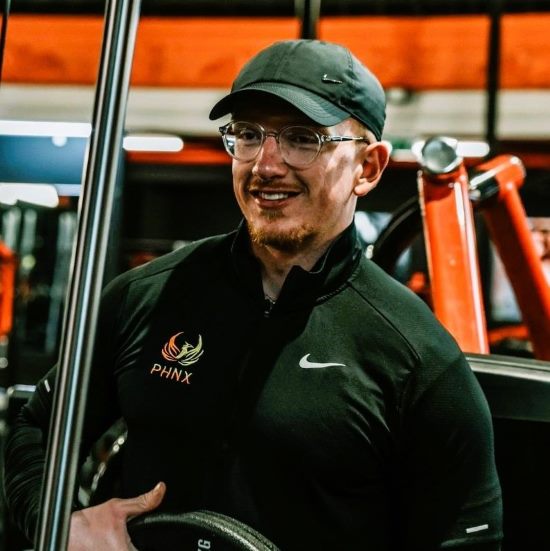 We're extremely pleased with Search Schematic's work on our Personal Training business website design, development, and its excellent Google search performance & PPC campaigns.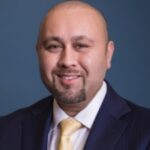 We're thrilled with SS's excellent SEO work for our business. Their creative and effective strategies have propelled us to top page Google rankings. Highly endorse their services!
What social media platforms does Search Schematic specialize in?
We specialize in all major social media platforms, including but not limited to Facebook, Instagram, LinkedIn, Twitter, TikTok, Pinterest, and YouTube. We'll help you determine which platforms are best suited to your business's needs and goals.
What types of businesses do you work with?
We work with businesses of all sizes and across various industries. Whether you're a start-up, SME, or an established enterprise, we can tailor a social media marketing strategy to meet your unique needs and objectives.
How do you measure the success of a social media campaign?
We use a range of metrics to measure the success of a social media campaign, including engagement rates, followers count, website traffic, leads generated, and conversions. We also use social media analytics to track these metrics over time and adjust our strategies accordingly.
How often will you post on our social media accounts?
The frequency of posts depends on your customized social media strategy, which is tailored to your business's needs and the specific platforms being used. We maintain an optimal posting schedule that ensures maximum engagement without overwhelming your followers.
Start Your Social Media Journey Today
It's time to make your mark in the digital world, and the team at Search Schematic is here to help you achieve that. By merging creativity with data-driven strategies, we help businesses find their unique voice, reach a wider audience, and convert prospects into loyal customers.
Whether you're new to social media or looking to optimize your existing presence, our comprehensive approach ensures you receive a strategy tailored to your needs. Let us do the heavy lifting so you can focus on what you do best – running your business.
Take the first step today. Fill out the form to get your free proposal and discover how we can help transform your business through the power of social media marketing. We can't wait to collaborate with you!
Case Studies: Seeing is Believing!
Our recent projects
Don't just take our word for it. We let our results do the talking. Check out these success stories from our clients.
Our Expertise Featured and Recognized By: