Online Reputation Management Services
Online Reputation Management Services
Regain control over your online narrative with Search Schematic. Strengthen your digital reputation, engage your target audience, and enhance your visibility in search results.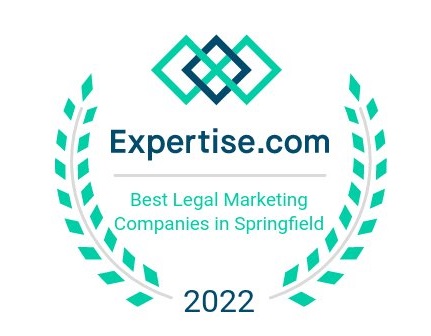 In today's digital world, your online reputation can be either your most powerful asset or your biggest liability. A robust, positive reputation can attract new customers, bolster your business, and solidify your brand. Conversely, a negative image can be detrimental and challenging to rectify. At Search Schematic, we grasp the immense importance of online reputation. With our Online Reputation Management Services, we offer tailored solutions to build, restore, and control your digital image, transforming your online presence into an engine of business growth.
Check Out Our Client's Review
"We No Longer Have To Worry About Finding New Business"
Maintain a Positive Online Presence
In today's digital-first world, online impressions greatly sway consumer decisions. A stream of positive reviews and endorsements can significantly elevate your business, while negative remarks can jeopardize your brand. We're here to sculpt and maintain a positive digital footprint for your business – responding to reviews, promoting your wins, and ensuring your online persona shines bright.
Repairing and Reinventing Your Online Reputation
Should your reputation face any setbacks, our team of experts is on standby to assist. We leverage advanced techniques and strategies to downplay negative content, emphasize your achievements, and rebuild your online reputation. Simultaneously, we work with you to devise a resilient strategy to safeguard against potential future damage.
Rank 1st position on Google With Us
Own Your Digital Narrative
Your online reputation shouldn't be in the hands of dissatisfied employees, disgruntled customers, or ruthless competitors. We offer a comprehensive suite of strategies to help you reclaim and maintain your digital image, ensuring the digital world witnesses the best your business has to offer.
Over the years, we've guided clients grappling with tarnished reputations, contemplating overhauling their online presence to escape their past. Instead, we crafted effective reputation management strategies to refresh their digital footprints and reimagine their online profiles.
Today, these businesses flourish, adorned with stellar reputations and expanding clientele. They didn't have to restart; they partnered with us to transform their existing digital presence into a showcase of their achievements and values. With Search Schematic, you can rewrite your online story to accurately mirror the quality and credibility of your business.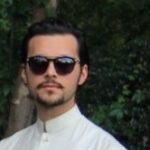 The Best SEO and PPC firm. We are extremely happy with the results. They have done a great job for our NYC-based General Contracting firm and take care of all our marketing needs.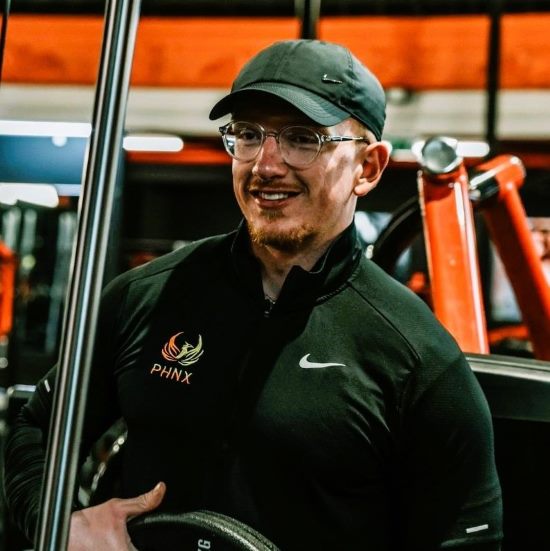 We're extremely pleased with Search Schematic's work on our Personal Training business website design, development, and its excellent Google search performance.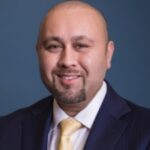 We're thrilled with SS's excellent SEO work for our business. Their creative and effective strategies have propelled us to top page Google rankings. Highly endorse their services!
24/7 Reputation Surveillance
Using cutting-edge tools, we offer continuous reputation monitoring to keep you updated on every mention of your business online. From social media remarks to online reviews, blog entries to news stories, we keep you in the loop and primed for an effective response.
Transform Your Online Reputation into SEO Gold
Search Schematic recognizes the deep connection between online reputation management and SEO. A robust reputation management strategy does more than just enhance your online image; it propels your website's visibility and credibility in search engines.
Customer reviews, feedback, and ratings play a pivotal role in the local SEO ranking algorithm. Positive customer experiences enhance your SEO ranking, funneling more traffic to your website. Plus, crafting and publicizing positive content about your business raises the number of high-quality backlinks to your site, thereby supercharging your SEO strategy.
Our reputation management approach entails enhancing your brand's mentions across diverse online platforms and creating a web of positive content that search engines consider credible and authoritative. In doing so, we don't merely restore your reputation – we also help you ascend the search engine results ladder.
Why Trust Search Schematic for Reputation Management?
What is included in your reputation management services?
Our reputation management services encompass a range of strategies aimed at boosting, maintaining, or restoring your online image. From vigilantly managing reviews and monitoring social media to suppressing negative content, promoting positive content, and managing crises, we've got you covered.
How long does reputation management take to show results?
The timeline for reputation management can vary greatly, as each situation is unique. While some improvements might be evident quickly, it often takes several months for a comprehensive reputation management strategy to yield full results. For complex situations involving severe reputation damage, the repair process might take longer. However, the timeline largely depends on the specific issue at hand.
Can you erase negative reviews or content?
While it's often impossible to erase negative reviews or content, we're adept at employing strategies to mitigate their influence. These include crafting and promoting positive content, constructively responding to negative reviews, and occasionally, reaching out to websites or legal bodies to request removal.
Can you guarantee a positive online reputation?
While we strive to deliver the best outcomes, guaranteeing a perpetually positive reputation is beyond anyone's control due to various unpredictable factors. However, we assure you of our commitment to applying industry-leading strategies to enhance your online reputation and minimize future negative incidences.
Elevate Your Online Presence
Boost your online visibility and reach your target audience effectively with Search Schematic's Reputation Management Services. We provide tailored strategies that meet your specific needs, enhancing your online reputation and improving your local search rankings. Contact us today to upgrade your digital footprint.
Case Studies: Seeing is Believing!
Our recent projects
Don't just take our word for it. We let our results do the talking. Check out these success stories from our clients.
Our Expertise Featured and Recognized By: