Link Building Services
Award-winning SEO company. Link Building is an essential part of improving rankings & build credibility. You can trust our SEO link building service to build valuable, relevant links that convert to results.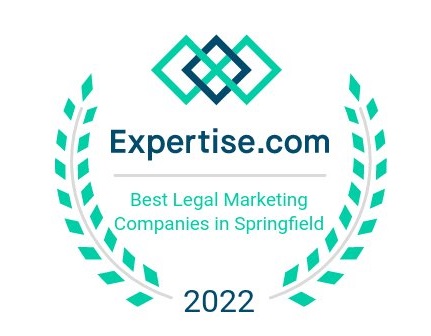 Our link building services are designed to elevate your website up the search engine ranks and funnel more traffic to your business. At Search Schematic, our SEO specialists work diligently to secure high-quality backlinks, establishing your website as a credible authority within your industry. This not only provides the competitive edge necessary for your online success but also fosters trust and interest among your target audience.
What makes our link building company more effective?
Understanding of Challenges and Risks

:

At Search Schematic, we are well-versed with the complexities and potential pitfalls of link building. We employ a meticulous, strategic approach to crafting high-quality backlinks for your website.
Industry Connections

:

We leverage our extensive network of relationships with journalists from renowned publications to your advantage.
Expert PR and Marketing

:

Our team uses their expertise in public relations, content marketing, and social media marketing to generate links that are not only authoritative but also strategically aligned with your business goals.
Focus on Quality and Relevance

:

We prioritize building links that are not just valuable but also highly relevant to your industry, adhering to best practices.
Sustainable Growth and Success

:

Our commitment to quality ensures you achieve sustainable growth and long-term success through effective SEO strategies.
Trustworthy Partnership

:

Count on us to be your reliable partner in bolstering online visibility and driving organic traffic to your website.
.
Boost Your Domain Authority with Us
Domain Authority (DA) is a key metric gauging the quality of your website's backlink profile, along with other factors like website structure, content quality, and user experience. A higher DA score can lead to improved rankings on search engine results pages (SERPs), increased organic traffic, and stronger authority in your niche.
Enhancing your DA necessitates a thoughtful link building strategy that emphasizes quality, relevance, and personalization. At Search Schematic, we excel at devising effective backlink campaigns prioritizing these crucial factors. We focus on garnering high-quality, relevant backlinks from respected sources via guest posts, content marketing, and PR efforts. Our approach will boost your online visibility, establish your site as a trusted authority in your field, and propel you toward your business objectives.
Check Out Our Client's Review
"We No Longer Have To Worry About Finding New Business"
Rank 1st position on Google With Us
Our Comprehensive SEO & Backlinks Audit Process
Our in-depth process consists of two crucial stages: a Technical SEO Audit followed by a Backlink Audit.
Step 1 Technical SEO Audit:
We dive deep into your website's technical aspects, identifying areas that need improvement. Any issues like a poorly structured website, slow load times, or non-responsive design can impede your site's ability to rank high in search engine results. Our expert audit helps you rectify these issues, ensuring your website is well-optimized and ready to benefit from top-tier backlinks.
Step 2 Backlink Audit:
In the second step, we scrutinize your website's backlink profile to spot toxic links and opportunities for building high-quality, authoritative links. Backlinks from low-quality or irrelevant sources can tarnish your search engine rankings, whereas quality backlinks can significantly boost them, driving more organic traffic to your site.
By executing a thorough SEO & Backlink Audit, we help you rectify technical shortcomings and enhance your backlink profile. This comprehensive approach ensures your website is well-optimized and primed for high-quality backlinks, enhancing organic traffic and improving your online visibility.
Our Expertise Featured and Recognized By: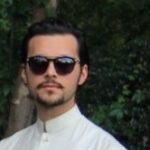 The Best SEO and PPC firm. We are extremely happy with the results. They have done a great job for our NYC-based General Contracting firm and take care of all our marketing needs.
We're extremely pleased with Search Schematic's work on our Personal Training business website design, development, and its excellent Google search performance.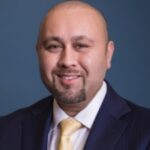 We're thrilled with SS's excellent SEO work for our business. Their creative and effective strategies have propelled us to top page Google rankings. Highly endorse their services!
Ready to Propel Your Rankings?
Are you ready to boost your website's authority and improve your search engine rankings with high-quality, relevant backlinks? Our team at Search Schematic is committed to helping you achieve your online goals through strategic and effective link-building services. Get in touch with us today, and let's start building the foundation for your online success.
Unlock Your Full Digital Potential: More Than Just Link Building
Case Studies: Seeing is Believing!
Our recent projects
Don't just take our word for it. We let our results do the talking. Check out these success stories from our clients.